Please call your local branch to reserve this title for your club.
Bag Contents: 10 copies
Summary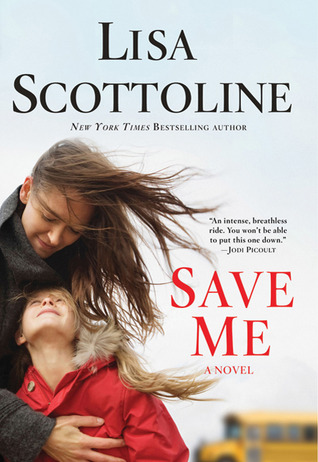 From the New York Times bestselling author of Think Twice and Look Again comes an emotionally powerful novel about a split-second choice, agonizing consequences, and the need for justice Rose McKenna volunteers as a lunch mom in her daughter Melly's school in order to keep an eye on Amanda, a mean girl who's been bullying her daughter. Her fears come true when the bullying begins, sending Melly to the bathroom in tears. Just as Rose is about to follow after her daughter, a massive explosion goes off in the kitchen, sending the room into chaos. Rose finds herself faced with the horrifying decision of whether or not to run to the bathroom to rescue her daughter or usher Amanda to safety. She believes she has accomplished both, only to discover that Amanda, for an unknown reason, ran back into the school once out of Rose's sight.
In an instance, Rose goes from hero to villain as the small community blames Amanda's injuries on her. In the days that follow, Rose's life starts to fall to pieces, Amanda's mother decides to sue, her marriage is put to the test, and worse, when her daughter returns to school, the bullying only intensifies. Rose must take matters into her own hands and get down to the truth of what really happened that fateful day in order to save herself, her marriage and her family.In the way that Look Again had readers questioning everything they thought they knew about family, Save Me will have readers wondering just how far they would go to save the ones they love.
Lisa Scottoline is writing about real issues that resonate with real women, and the results are emotional, heartbreaking and honest.
Publisher's Weekly Review
At the start of this gut-wrenching stand-alone from bestseller Scottoline (Think Twice), an explosion rips through the nearly empty cafeteria of Reesburgh (Pa.) Elementary School. Lunch mother Rose McKenna leads two girls to safety before racing to rescue her own daughter, Melly, but Rose soon learns that she may face both civil and criminal charges for her heroics because one of the girls she saved was seriously injured in the resulting fire that killed three school staff members. The tension rises as the united front presented by Rose and her lawyer husband, Leo Ingrassia, begins to disintegrate in the face of media demands, legal maneuverings, and social pressures. Rose must also deal with school bullying (Melly has a noticeable facial blemish), difficult legal problems, and her husband's reaction when a secret from her past is revealed. Scottoline melds it all into a satisfying nail-biting thriller sure to please her growing audience. 400,000 first printing; author tour. (Apr.) (c) Copyright PWxyz, LLC. All rights reserved.
Booklist Review
Suburban mom Susan Pressman is forced to make a split-second decision after an explosion goes off in the school cafeteria in which she volunteers. Should she rescue her own daughter, Melly, trapped in the bathroom, or lead the girls standing in front of her, who constantly bully her daughter, to safety? Her choice reverberates throughout the little town of Reesburgh, Pennsylvania, as she is cast as the villain by the local news anchor, parents, and the school. While her attorney and husband construct a defense plan that includes filing a lawsuit against the school, Susan sets out to seek the truth behind this mysterious, accidental fire. With the help of a construction worker who may know the cause of the explosion as well as an incognito visit to a local factory, Susan slowly unravels the truth and along with it some hidden secrets in Reesburgh's dark past, including one horrifying buried memory of her own. At the quick pace of a thriller, Scottoline masterfully fits every detail into a tight plot chock-full of real characters, real issues, and real thrills. A story anchored by the impenetrable power of a mother's love, it begs the question, just how far would you go to save your child?--McCormick, Annie Copyright 2010 Booklist
Library Journal Review
What begins as an ordinary day for lunch mom volunteer Rose McKenna quickly morphs into a harrowing event that will spiral her life out of control. When a tragedy occurs at her daughter's elementary school, Rose transforms from heroine to villain in a matter of hours after she is forced to make a life-changing moral decision. As the media seeks to vilify her and her community shuns her, Rose continues on an intense weeklong search for the truth. Suspecting foul play led to the tragic event, she dedicates herself to unraveling the mystery. Rose's dogged determination exposes a high-profile scandal and threatens to endanger her life and her family. In another departure (after Look Again) from her Bernie Rosato courtroom thrillers (Think Twice), Scottoline crafts a heartfelt emotional novel with the intensity of a thriller. VERDICT This stand-alone work will mesmerize readers at the first page and hold them spellbound until the final word. Jodi Picoult fans may crown a new favorite author. [See Prepub Alert, LJ 11/15/10.]-Mary Todd Chesnut, Northern Kentucky Univ. Lib., Highland Heights (c) Copyright 2011. Library Journals LLC, a wholly owned subsidiary of Media Source, Inc. No redistribution permitted.