Most Atlantic County Library System branches accept book, CD and DVD donations: the current exceptions to this are the Egg Harbor City and Somers Point branches. Donations may be added to our collection or sourced to one of our branch book sales. These book sales, sponsored by the Atlantic County Library Foundation, help provide much needed funding for library programming and events.
Each branch handles donations a bit differently but, in general we ask that the items be in good condition and published/republished within 10 years.  Please limit your donations to 25 items, packed in bags or boxes, and present them at the circulation desk. We kindly ask that donations not be left in branch book drops.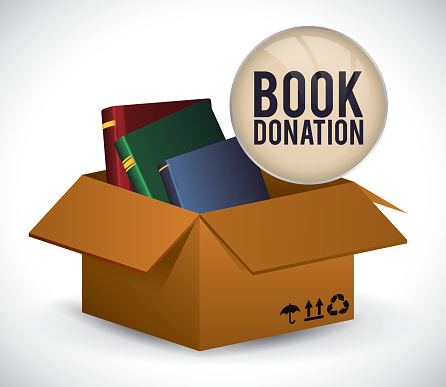 Items To Donate
Hard Cover Books
Large Print Books
Paperback Books
Audiobook CDs
Music CDs
DVDs

Items To Avoid
Cassettes
Encyclopedias
Textbooks
VHS tapes
Medical Books over 5 years old
 
Branches do reserve the right to refuse items because of their condition or lack of space. We recommend that you contact branches in advance to see if donations are being taken at that time and for any other qualifications they may have.
Thank you for thinking of us for donations. Following are some other suggestions to consider for donating your items. Contact these services/charities directly for more information.
Local Senior Centers
Start your own Little Free Library
Paper Recycling: If you have a mixed paper curbside recycling collection you can place unwanted books in the recycling bin; remove the cover from any hard back books.