With the Books By Mail service, you have a FREE lending library right in your mailbox!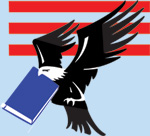 Books by Mail adds about sixty or seventy new items each month. Large print books and audiobooks are the most frequently requested items. Best sellers, paperbacks, DVDs, CDs and Playaways are all available for the asking. In fact, just about every item owned by the library system may be requested -- the exception is Reference materials that must be used in the library.
Give us a call at 609-646-8699, or 609-625-2776, ext. 6324, to speak to a Books-By-Mail staff person. Or, contact us using this simple form.
Once we receive your request, we'll mail the books directly to your home, complete with all you need to send them back to us.
How Does it Work?
To order books:
Make your selection from the supplemental list.
The book request card is included in your mailed material.
Write the number and title of each book you want to borrow. Be sure to print your name, mailing address, zip code and phone number.
Mail the pre-addressed postcard. No stamp necessary!
When you receive the books:
Do not destroy or discard the shipping bag the books come in! Save it to use when you return the books to us.
Also save the return mailing label which is included with your order.
Please return the books within four (4) weeks.
If you do not receive all the books you ordered, they are probably in use. You should request them again at a later date.
To return books:
Put the books in the reusable shipping bag they came in.
Secure the bag with the tape enclosed in the original package.
Write your name and address on the return mailing label.
Peel off and affix the crack and peel return label to the package.
Mail the package.
When renewing books, no need to send them back, just give Books-By-Mail a call or download the ACLS Mobile app.