With the Books By Mail service, you have a FREE lending library right in your mailbox!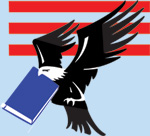 Books by Mail adds about sixty or seventy new items each month. Large print books and audiobooks are the most frequently requested items. Best sellers, paperbacks, DVDs, CDs and Playaways are all available for the asking. In fact, just about every item owned by the library system may be requested -- the exception is Reference materials that must be used in the library. Once we receive and can fill your request, we'll mail the books directly to your home complete with all you need to send them back to us.
Our Books-by-Mail service is available for qualifying patrons. Please speak to staff at your local branch or call 609-625-2776, ext. 6324 regarding eligibility.