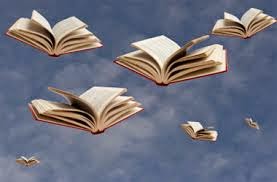 The Atlantic County Library System is part of a cooperative lending program called Interlibrary Loan, or "I-L-L" for short. The program allows our patrons access to millions of items nationwide not already owned by our System.
How to make an ILL Request:
The Atlantic County Library System might already own the item you want. Search our catalog.
After looking for the item in our catalog, try JerseyCat, a statewide virtual catalog and inter-library lending consortium. Place your request for the item via the JerseyCat "Request this item" button found on the results page. Our ILL staff will check on the progress and notify you if/when it is available.  NOTE: JerseyCat recommends using Chrome browser for best results.
Request Interlibrary Loan Materials
If you still can't find the item in our catalog or in JerseyCat, then you can fill out one of the Interlibrary Loan Request forms below. If the request falls within the guidelines (see ILL FAQs on types of materials that can be requested), we will either borrow it from another library or purchase the item. We will notify you either when the item arrives or if we are unable to fill your request.
*Please enter all the information you have about the item.
---
We ask that the ILL item ordered be picked up when it arrives and returned when due.
NOTE: A $6.00 "No pick-up" fee will charged to patron if an item request is filled but not checked out and ILL items can not be renewed.
For further assistance with ILLs, you can contact our Interlibrary Loan Office at 609-625-2776, Ext. 6310 or visit one of our local branches.