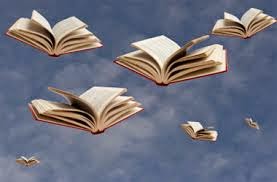 Using Interlibrary Loan is Easy
The Atlantic County Library System is part of a cooperative lending program called Interlibrary Loan, or "I-L-L" for short. The program allows our patrons access to millions of items nationwide.
Questions about ILL? Check out our ILL FAQ page.
Try Us First
The Atlantic County Library System might already own the item you want. If you don't find an item in our catalog, you can request the item through your branch library or through your home computer using the links below.
Search with JerseyCat
After looking for the item in our catalog, try JerseyCat, a statewide virtual catalog and Inter-library lending consortium. NOTE: JerseyCat recommends using Chrome browser for best results.
Request Form for Interlibrary Loan Materials
If you still can't find the item then please fill out an Interlibrary Loan request form and our staff will search for it. We only ask that the item ordered be picked up when it arrives and that it be returned when due. NOTE: ILL items can not be renewed.
What if I lose or damage my ILL item?
If you should lose or damage your ILL item, you are responsible for the fee assessed by the lending library.  The Inter-library Loan Office will contact the lending library, receive a bill and inform you of the charges.  Failure to pay these charges will result in your being unable to continue to use your library card until the obligation is satisfied.