Please call your local branch to reserve this title for your club.
Bag Contents: 10 copies + 1 large print
Available on Hoopla: audiobook
Summary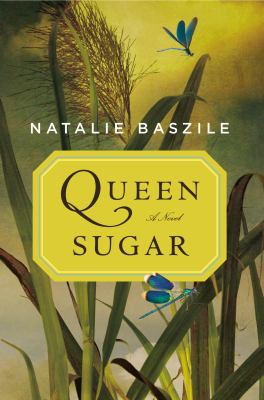 A mother-daughter story of reinvention--about an African American woman who unexpectedly inherits a sugarcane farm in Louisiana
Why exactly Charley Bordelon's late father left her eight hundred sprawling acres of sugarcane land in rural Louisiana is as mysterious as it was generous. Recognizing this as a chance to start over, Charley and her eleven-year-old daughter, Micah, say good-bye to Los Angeles.
They arrive just in time for growing season but no amount of planning can prepare Charley for a Louisiana that's mired in the past: as her judgmental but big-hearted grandmother tells her, cane farming is always going to be a white man's business. As the sweltering summer unfolds, Charley must balance the overwhelming challenges of her farm with the demands of a homesick daughter, a bitter and troubled brother, and the startling desires of her own heart.
Penguin has a rich tradition of publishing strong Southern debut fiction--from Sue Monk Kidd to Kathryn Stockett to Beth Hoffman. In Queen Sugar , we now have a debut from the African American point of view. Stirring in its storytelling of one woman against the odds and initimate in its exploration of the complexities of contemporary southern life, Queen Sugar is an unforgettable tale of endurance and hope.
Booklist Review
Already a widow raising an 11-year-old daughter, Charley Bordelon is further disoriented by the death of her adoring father. He has left her an 800-acre sugarcane field in their native Louisiana, attaching clear restrictions that she must revive the farm or give it to charity, with no option to sell the farm or share it with her estranged half brother, Ralph Angel. So Charley and her reluctant daughter, Micah, relocate from L.A. to rural Louisiana, welcomed into the bosom of the family by her grandmother, Miss Honey. But they walk into old family tensions when Ralph Angel and his 6-year-old son, Blue, come for an extended stay. Charley arrives just in time for the growing season, facing dilapidated fields desperately in need of care. As a citified black woman with no experience in farming, can she make a go of it as a sugarcane farmer in an area that clings to privileges afforded to whites, males, and the wealthy? In alternating chapters, Baszile shows the separate paths that lead Charley and Ralph Angel back home in this exploration of family ties and disconnections.--Bush, Vanessa Copyright 2010 Booklistst
Library Journal Review
A mother and daughter leave Los Angeles behind to take up the 800 acres of Louisiana sugarcane left to them by the former's late father. This debut novel that has been compared to Sue Monk Kidd's The Secret Life of Bees follows the characters' first summer struggling to make the farm work within a racist industry, to mend family trauma, and to find themselves. (c) Copyright 2013. Library Journals LLC, a wholly owned subsidiary of Media Source, Inc. No redistribution permitted.