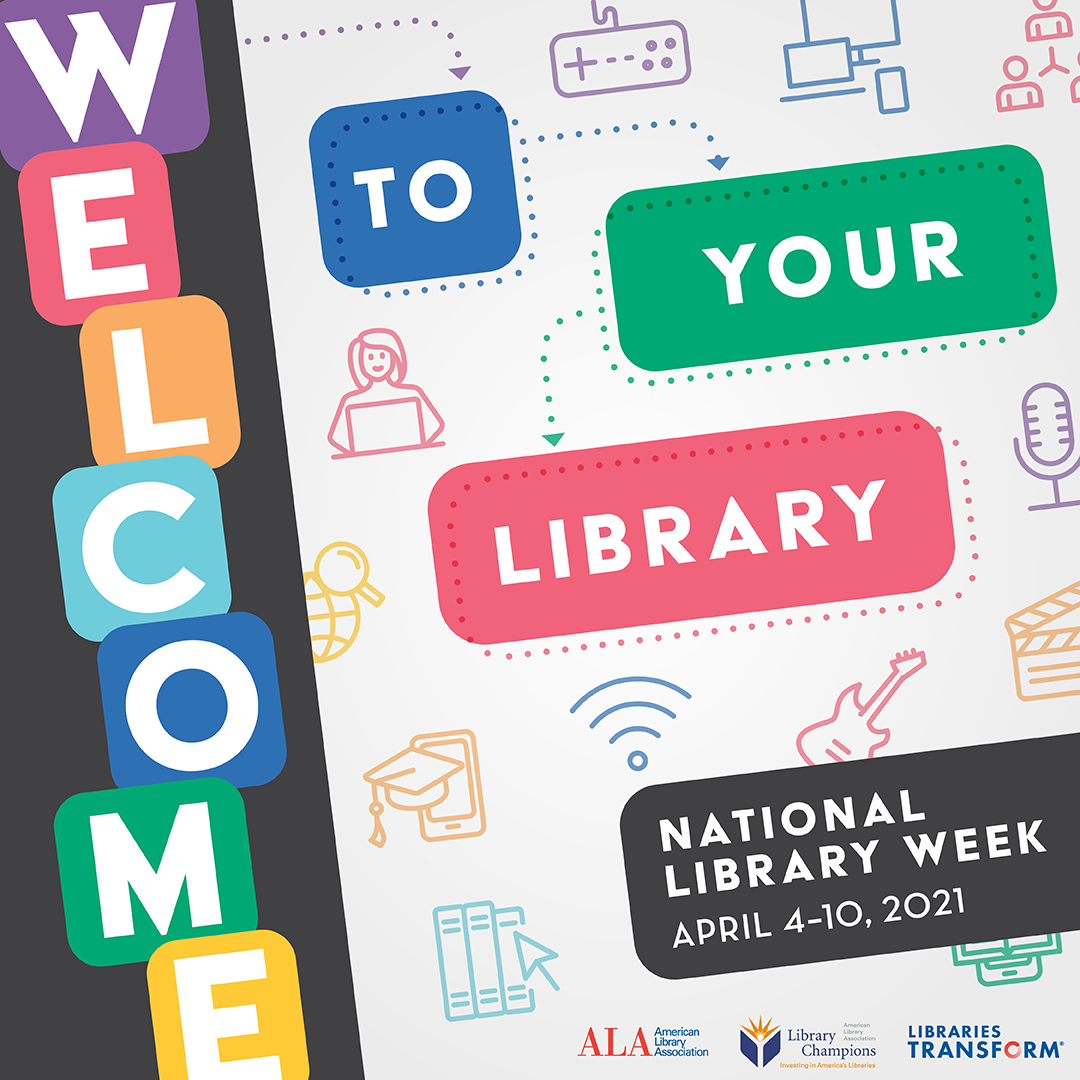 April 4-10, 2021 is National Library Week, a time to highlight the essential role libraries, librarians and library workers play in transforming lives and strengthening communities. The theme for this year's National Library Week is "Welcome to your library," which promotes the idea that libraries extend far beyond the four walls of a building and that everyone is welcome to use their services. Whether people visit virtually or in person, libraries are accessible and inclusive places that foster a sense of belonging and community through learning, discovery and exploration.
During these challenging times, libraries have been going above and beyond to adapt to our changing world by expanding their resources and continuing to meet the needs of their patrons. Libraries across the country are making a difference in people's lives by providing electronic learning resources like online homework help and supporting the community with virtual services.
This week, the Atlantic County Library System encourages all community members to explore our website and access our virtual services and programs. ACLS offers a wide array of online resources that are available from the comfort of home, including downloadable books, audiobooks, magazines, music, & videos, online databases, and YouTube storytime, crafts and STEM videos.
Show your appreciation and support for libraries by visiting the ACLS, American Library Association, and I Love Libraries websites and social media pages. Follow along and post on social media using the hashtags #NationalLibraryWeek #LibrariesTransform #ACLSWelcome.