Please call your local branch to reserve this title for your club.
Bag Contents: 10 copies
Available on Hoopla: eBook
Summary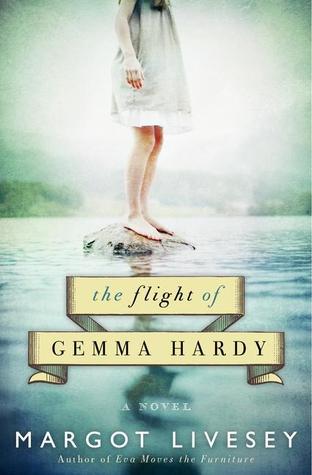 Taken from her native Iceland to Scotland in the early 1950s when her widower father drowns at sea, young Gemma Hardy comes to live with her kindly uncle and his family. But his death leaves Gemma under the care of her resentful aunt, and she suddenly finds herself an unwelcome guest. Surviving oppressive years at a strict private school, Gemma ultimately finds a job as an au pair to the eight-year-old niece of Mr. Sinclair on the Orkney Islands--and here, at the mysterious and remote Blackbird Hall, Gemmas greatest trial begins.
Booklist Review
The talented Livesey updates Jane Eyre, changing the setting to Scotland and the Orkneys during the 1950s and '60s but taking care to home in on the elements of this classic story that so resonate with readers: a resourceful orphan makes her way in an uncaring world and not only endures but also triumphs. Despite readers' familiarity with the story line, they will be held rapt as Gemma Hardy, orphaned at age 10, is taken in by a loving uncle only to lose him, too. Her aunt so cruelly shuns her in the wake of her uncle's death that she looks forward to attending boarding school, but her status as a working girl means that she has little time for her schoolwork, often laboring to the point of exhaustion.
Still, Gemma's high intelligence and fierce resolve see her through many difficult experiences until she lands a dream job as an au pair on the isolated yet beautiful Orkney Islands. There she meets the family that will change her life (minus the madwoman in the attic). A sure bet for both book clubs and Bronte fans.--Wilkinson, Joanne Copyright 2010 Booklist
Publisher's Weekly Review
Inspired by Jane Eyre, Livesey (The House on Fortune Street) offers vibrant prose and a feisty heroine in her fascinating sixth novel, set in Scotland in the early 1960s. After 10-year-old Gemma Hardy's parents die, she is taken in by a kind uncle, much to his wife's dismay. When her uncle dies, the novel takes on shades of Cinderella as Gemma (who had been accepted by her cousins) is made into a scullery maid. Though her aunt attempts to break her down, Gemma works hard in school, earning a scholarship place at the Claypool boarding school. Again little more than a slave, Gemma learns how to survive among the working girls.
When the school closes, Gemma takes a position in the Orkneys, where she will live at the estate of the mysterious Sinclair and look after his wild niece, Nell. She and Sinclair fall in love, but Sinclair has a secret that drives Gemma to change, as well as inspiring her to trace her Icelandic roots. Although guardian angels and kind strangers turn up like an army of deus ex machinas, these plot missteps don't detract from Gemma's self-possessed determination. Captivating and moving, this book is a wonderful addition to Livesey's body of work. (Jan.) (c) Copyright PWxyz, LLC. All rights reserved.
Library Journal Review
Any novelist attempting to reconstruct a classic faces a monumental challenge, and basing a book on Jane Eyre is no exception. Livesey (The House on Fortune Street) rises to that challenge by creating an original tale set in mid-20th-century Scotland and Iceland that follows the life of Gemma Hardy, a determined orphan seeking answers to questions about her past. Like Jane, Gemma is both proud and principled, but there is a definite modern twist to her character.
While romance plays a prominent role in this story, Livesey's tale centers largely on Gemma's internal journey and her physical trek. Within the classic framework, Livesey molds a thoroughly modern character who learns to expect the best of herself and to forgive the missteps of others. The author has a gift for creating atmosphere, most clearly demonstrated in her descriptions of the scenery during Gemma's travels. -VERDICT This original slant on a classic story line captures the reader's interest and sustains it to the end. Fans of modern interpretations of the classics will particularly enjoy. [See Prepub Alert, 8/22/11.]-Catherine Tingelstad, Pitt Community Coll., Greenville, NC (c) Copyright 2011. Library Journals LLC, a wholly owned subsidiary of Media Source, Inc. No redistribution permitted.