Please call your local branch to reserve this title for your club.
Bag contents: 10 copies
Summary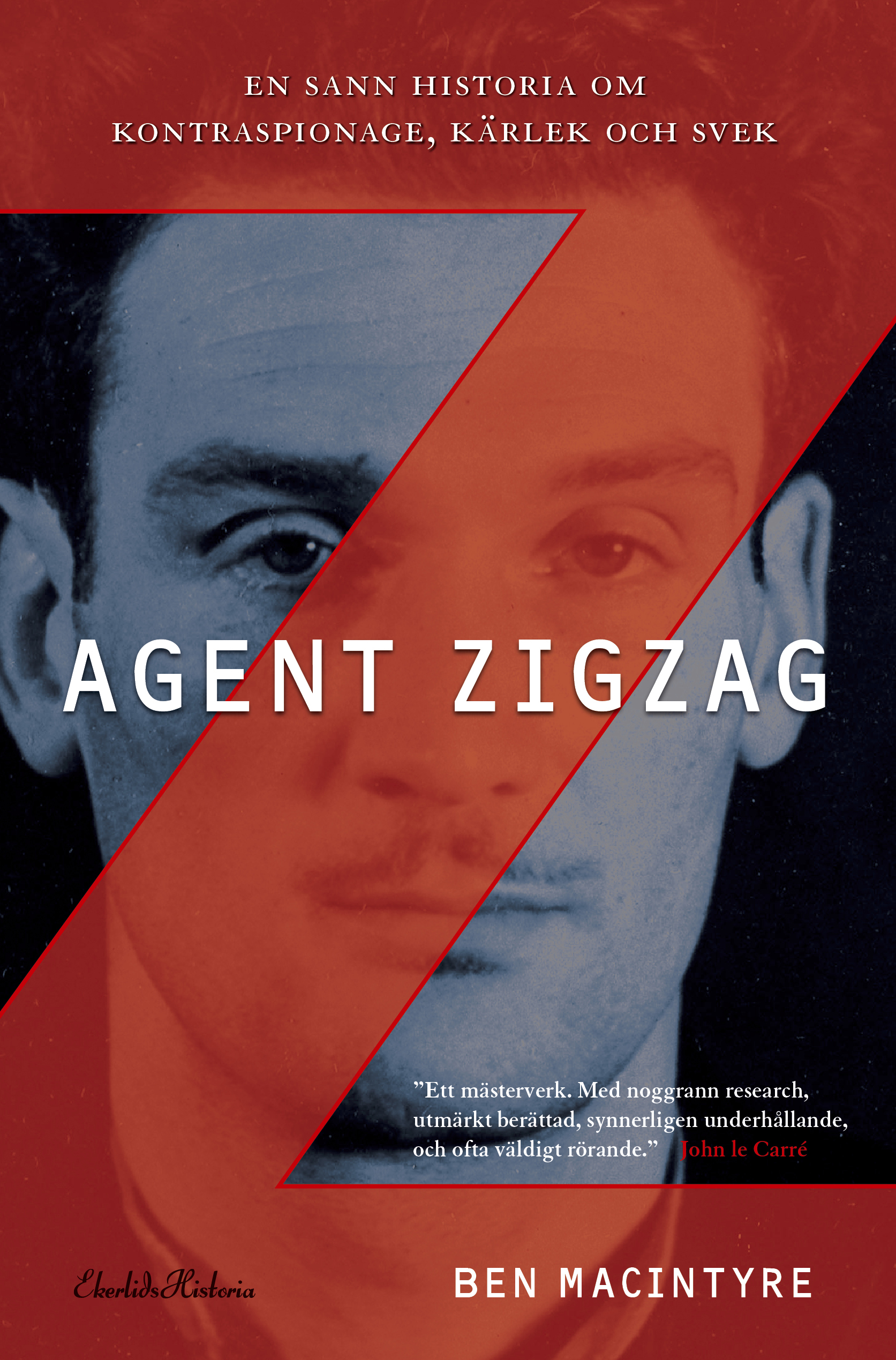 Eddie Chapman was a charming criminal, a con man, and a philanderer. He was also one of the most remarkable double agents Britain has ever produced. Inside the traitor was a man of loyalty; inside the villain was a hero. The problem for Chapman, his spymasters, and his lovers was to know where one persona ended and the other began. In 1941, after training as a German spy in occupied France, Chapman was parachuted into Britain with a revolver, a wireless, and a cyanide pill, with orders from the Abwehr to blow up an airplane factory. Instead, he contacted MI5, the British Secret Service.
For the next four years, Chapman worked as a double agent, a lone British spy at the heart of the German Secret Service who at one time volunteered to assassinate Hitler for his countrymen. Crisscrossing Europe under different names, all the while weaving plans, spreading disinformation, and, miraculously, keeping his stories straight under intense interrogation, he even managed to gain some profit and seduce beautiful women along the way. The Nazis feted Chapman as a hero and awarded him the Iron Cross. In Britain, he was pardoned for his crimes, becoming the only wartime agent to be thus rewarded. Both countries provided for the mother of his child and his mistress. Sixty years after the end of the war, and ten years after Chapman's death, MI5 has now declassified all of Chapman's files, releasing more than 1,800 pages of top secret material and allowing the full story of Agent Zigzag to be told for the first time. A gripping story of loyalty, love, and treachery, Agent Zigzag offers a unique glimpse into the psychology of espionage, with its thin and shifting line between fidelity and betrayal. From the Hardcover edition.
Publisher's Weekly Review
London Times associate editor Macintyre (The Man Who Would Be King) adroitly dissects the enigmatic World War II British double agent Eddie Chapman in this intriguing and balanced biography.
Giving "little thought" to the morality of his decision, Chapman offered to work as a spy for the Germans in 1940 after his release from an English prison in the Channel Islands, then occupied by the Germans. After undergoing German military intelligence training, Chapman parachuted into England in December 1942 with instructions to sabotage a De Havilland aircraft factory, but he surrendered after landing safely. Doubled by MI5 (the security service responsible for counterespionage), Chapman was used "to feed vital disinformation to the enemy" and was one of the few double agents "to delude their German handlers until the end of the war."
Meticulously researched-relying extensively on recently released wartime files of Britain's Secret Intelligence Service-Macintyre's biography often reads like a spy thriller. In the end, the author concludes that Chapman "repeatedly risked his life... [and] provided invaluable intelligence," but "it was never clear whether he was on the side of the angels or the devils." Of the two Zigzag biographies this fall (the other, by Nicholas Booth, is reviewed below), this is clearly superior. (Oct. 9) (c) Copyright PWxyz, LLC. All rights reserved
Booklist Review
Macintyre's book is due in November. It's nearly 100 pages shorter than Booth's and therefore moves at a brisker pace. The author, who first heard of Eddie when he read his obituary, relies mostly on official documents and private papers; whereas wife Betty Chapman was Booth's collaborator, in Macintyre's book, she's merely another source. The book is less personal than Booth's; it reads more like an official history. It should also be noted that Macintyre's book may be the more precise of the two: where Booth says Eddie hailed from the town of Burnup Field, Macintyre has it as Burnopfield, and it appears Macintyre's spelling is the correct one. Similarly, Booth gives Eddie's full name as Arnold Edward Chapman, while Macintyre has it as Edward Arnold Chapman; again, Macintyre appears to be correct. (Although it should be noted that these and other discrepancies in Booth's book could be due to proofreading errors, and not mistakes of fact.)--Pitt, David Copyright 2007 Booklist
Library Journal Review
Trained as a German spy, Eddie Chapman was dropped into wartime Britain by parachute and promptly became a double agent. Macintyre, a London Times associate editor, helps tell his story with nearly 2000 pages of recently declassified material. (c) Copyright 2010. Library Journals LLC, a wholly owned subsidiary of Media Source, Inc. No redistribution permitted.