The Atlantic County Library System's OverDrive eCollection is managed through the South Jersey Audiobook & eBook Download Center.  As well as sharing titles with other libraries throughout South Jersey, additional copies of eBooks and eAudiobooks are purchased strictly for our patrons. Remember to login to your OverDrive account before you begin searching to see all our titles. You must enter your full, 14 digit library card number with NO spaces and your library account PIN.
---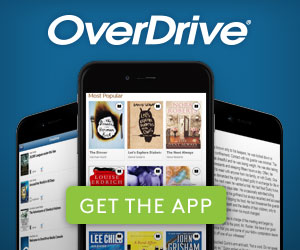 New to audiobooks and eBooks? Follow the steps below:
Check to see if your device is compatible for eAudiobooks and/or eBooks at the OverDrive Device Resource Center and note which file types it will accept (MP3, EPUB, PDF, KINDLE).
To open and read MP3, EPUB or PDF file types with your device, you should have the OverDrive App installed on your computer, smartphone or tablet.
To open and read KINDLE file types, you should have a Kindle eReader/tablet or have the Kindle App downloaded on to your computer or non-Kindle mobile device/tablet.
Go to the South Jersey Audiobook & eBook Download Center from your computer's browser, or the OverDrive app on your device, and login with your library card number and PIN.
Browse for audiobooks and eBooks, checkout a title, pick a format, download and and enjoy reading!
Primeros pasos con los títulos digitales de su biblioteca.
Visit the Getting Started and OverDrive Help pages for specific directions or watch informational videos pertaining to your device.
---
Printable instructions for:
1 The Kindle Reading app can be downloaded on to Android and iOS devices to read Kindle formatted titles.
2Instructions include information about streaming videos which we do not offer.