The Meeting Room is currently unavailable due to damage caused by Superstorm Sandy.
The Brigantine Branch is humming with activity, inside and out!
Inside, we have a just concluded another successful and busy Summer Reading Program. This season included 155 registered kid and teen readers, 270 registered adult readers, 3,015 books read and 25 themed events.
Outside, we eagerly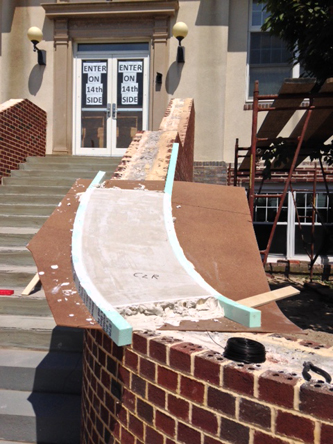 anticipate completion of our building's 15th Street entrance reconstruction project. Meanwhile, visitors to the library can still easily access the building by using our ground-level 14th Street entrance. Participate in our summer events, use our computers or free WiFi, check out our books, movies and music as well as learn about our digital services.
The Atlantic County Library System has lots to offer visitors and local residents alike. Stop in and keep coming back for more.
---