Look out for the new all-in-one Axis 360 app coming September 8!
Just one app to checkout, download and read them all!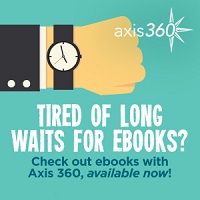 Axis 360 is a digital resource that brings you even more eBook titles with your valid Atlantic County Library System card number and PIN. In addition, Axis 360 offers the Blio reading option which provides for an interactive eReading experience, like text-to-speech technology, that makes both adult and children's eBooks come alive.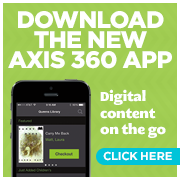 The Atlantic County Library System's Axis 360 collection gives you the choice of checking titles out in the Blio, EPUB or PDF formats. Be aware which format of the eBook you are choosing so that you have the correct program/app to read it with. Library card holders are allowed to check out up to eight eBooks at a time.
---
To read Blio formatted books you will need to have…
The Blio eReader program or app which can be downloaded for free from your mobile devices app store.
A Blio account. (The first time you check out a Blio formatted title you will be given the option to Create A New Blio account.)
To download the Blio app, click here if you have a…
PLEASE NOTE: At this time, there are NO Blio Apps available for Kindle Paperwhite or other Kindle non-tablet eReaders, Nook, Sony eReader or Kobe eReader.
To read EPUB and PDF formatted eBooks you will need to have…
If you want to…