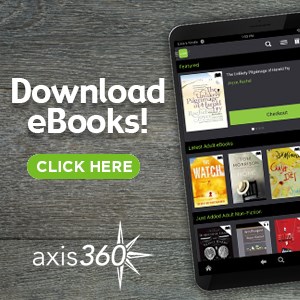 Axis 360 is a digital resource that brings you even more eBook titles with your valid Atlantic County Library System account.
---
Browse, check out, download and read eBooks from the Atlantic County Library System from the Axis 360 "Magic Wall" on your PC or by using just one app on your mobile device!  It's simple - just download the Axis 360 app, find our library, and log in using your library ID and PIN.
Download the Axis 360 app: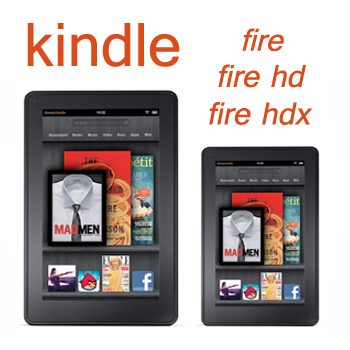 The Axis 360 app, for 3rd, 4th & 5th Generation Kindle Fire devices, is now available directly through the Amazon store!
*Existing patrons should uninstall the side loaded Axis 360 app from their Kindle before installing the app from the App Store.
CLICK HERE TO SEE IF YOUR KINDLE TABLET IS COMPATIBLE.
---
PLEASE NOTE:
The Axis 360 App is not available for 1st and 2nd Generations Kindle Fire devices, Kindle Paperwhite, other Kindle non-tablet eReaders, Nook eReader, Sony eReader or Kobe eReader.
eAudiobooks are NOT available for our Axis 360 eCollection. However, some titles do have a "text-to-speech" option which can be used on the Axis 360 desktop reader. On the Magic Wall, "text-to-speech" enabled books are indicated under the Details tab on the eBook's information page.  Look for the "text-to-speech" feature to becoming to the Axis 360 app soon.
Library card holders are allowed to check out up to 8 Axis 360 eBooks at a time. Checkout period is up to 14 days.