Note: As of June 27, 2017, Zinio is now RBdigital Magazines. Same service, new name.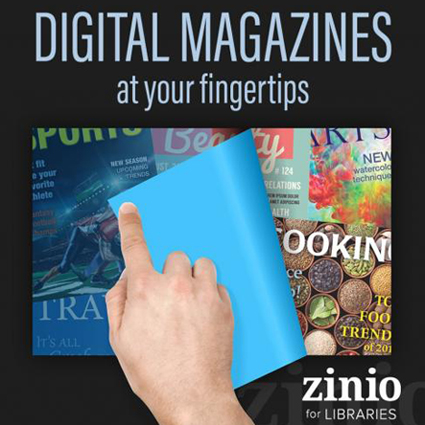 The New Year brings new subscriptions to the Atlantic County Library System's eMagazine collection. In addition to some of your favorites, US Weekly, Rolling Stone and Men's Journal are now available to download on your PC, tablet, or mobile device.
New content also includes the introduction of bookazines by Time, Time Life, People and Cooking Light.  Bookazines are monthly/bi-monthly publications that focus on a specific subject or event and presented in an magazine format.  For example, Time's January bookazine issue compiles articles and pictures in remembrance of Pearl Harbor while Cooking Light's spotlights slow cooker recipes. 
Need a little stress release? Two downloadable adult coloring books were also added to the collection and the pages can easily be printed for your enjoyment.  All Zinio1 titles are yours for free with a valid ACLS account and PIN and yours to keep for as long as you want.
1 Look for the re- branding of Zinio magazines coming in early 2017.