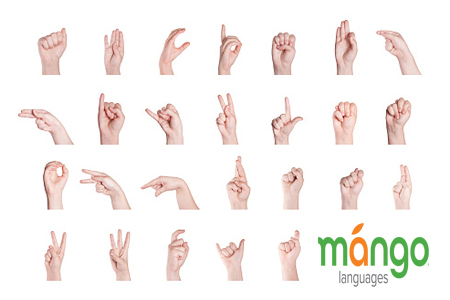 Local student Marcus Cruz is a self-taught polyglot. Currently, Marcus knows 18 languages- all learned by using the Atlantic County Library System's Mango Languages service. Having already mastered Brazilian Portuguese, Tagalog and American Sign Language, he wants to teach himself more, and with 71 languages offered by Mango Languages he has plenty to choose from. Marcus' story was recently featured on the Slice of Mango blog and you can follow him on Instagram.
This summer, Marcus is volunteering his knowledge by facilitating three sessions on American Sign Language at the Mays Landing Branch.  Each session of Sign Language with Marcus is divided into three weeks covering the alphabet, numbers and phrases.
Sign Language with Marcus: Introduction to American Sign Language
Mays Landing Branch
Session 1: June 1, 8 &15
Session 2: July 6, 13 & August 3
Session 3: August 10, 17 & 24
Wednesdays at 6:30-7:30 pm
If interested in one of the three sessions, please register in person at the Mays Landing Branch or by calling 609-625-2776, ext. 6304.