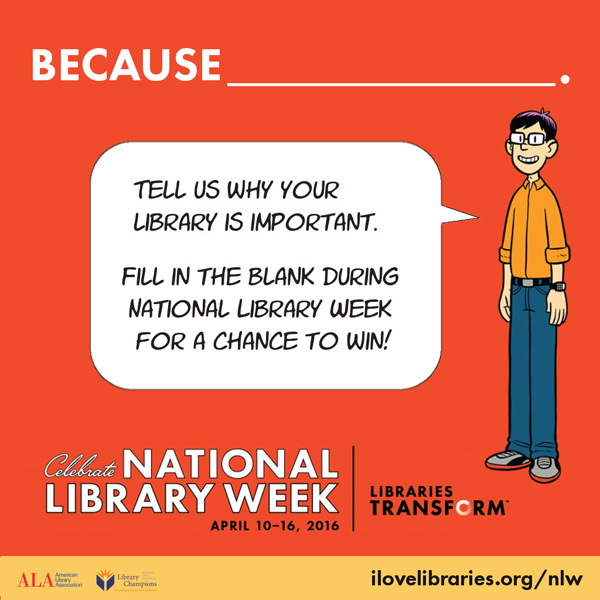 During National Library Week, the American Library Association is asking you to create your own Because Statement. Just fill in the blank telling us why libraries matter to you or your community. One randomly selected winner will receive a $100 gift card and a copy of "Secret Coders," by Mike Holmes and Gene Luen Yang, our National Library Week Honorary Chair.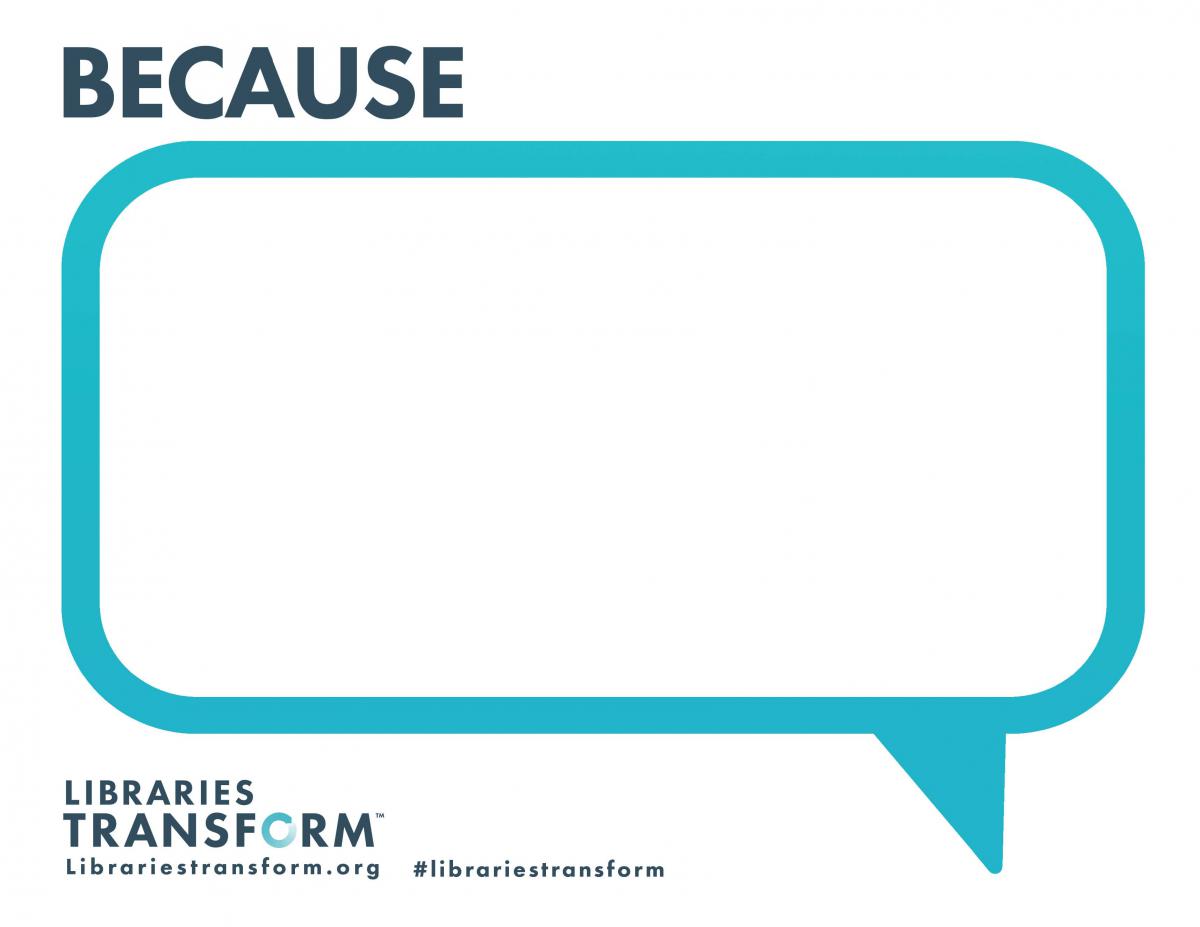 Post to Twitter, Instagram, or on the I Love Libraries Facebook page during National Library Week for a chance to win. Your entry can be a picture or just text. Creativity is encouraged. Just be sure to include the word "Because" and the hashtags #LibrariesTransform and #ACLS for a chance to win. Entries can also be submitted directly to the Libraries Transform website.
Join in the fun. Promotion begins Sunday, April 10 at 1:00 PM ET and ends Saturday, April 16, 2016 at 1:00 PM ET.
Official rules are available on the I Love Libraries website.