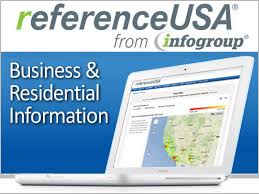 ReferenceUSA is the leading provider in business and consumer research for small business owners, entrepreneurs, job seekers, students and people looking to move.   The Atlantic County Library System offers full access to this database to help users create marketing plans, conduct competitive analysis, raise funds, as well as locate and research people and companies.
Learn how to take advantage of all ReferenceUSA has to offer
by registering for their free online webinars.