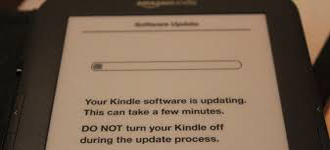 A critical software update for some older Kindle eReaders is required by March 22, 2016.  This update will be necessary to continue to download Kindle eBooks from OverDrive.  The update is not needed for Kindle Fire/HD/HDX tablets.
To learn which models are affected, and how to update the software,
read this article from Amazon Customer Support.