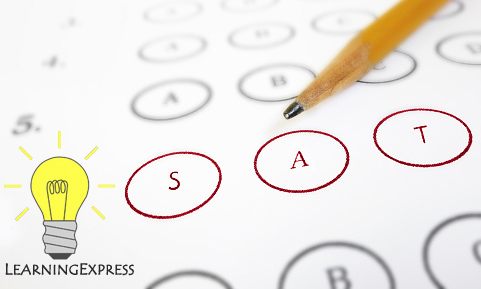 It's no secret that the more you prepare for the Scholastic Aptitude Test (SAT) the better you will do.  The Atlantic County Library System and LearningExpress Library can help strengthen the skills you need to get you into the college of your choice.
Designed for the 2016 SAT, LearningExpress Library provides:
Lessons and practice exercises for each test section
Instant scoring, with diagnostic reports to identify strengths and weaknesses, and practice resource recommendations
Detailed answer explanations
A simulated test mode that mimics the actual test-taking experience
Hints on how to tackle multiple-choice questions and essay prompts
Support for registering, understanding new test content and executing a study plan

 
Access LearningExpress' College Preparation Center from this article, by searching for LearningExpress in our Databases and Research page or by using the Search this Site box.
Read more about what you can expect to see on the new SAT.
What's so different about the new 2016 SAT?
Since the new test's format and content are significantly different, old test tricks like memorizing vocabulary definitions and study habits like cramming won't cut it anymore. Here are the new sections students will see on the new SAT, and some key takeaways:
1. Evidence-Based Reading and Writing Section: This new section combines the old test's Critical Reading and Writing test scores, and includes questions that deal with evidence support and data reasoning. This total score is weighted equally to the math section.
Reading Test: Students will need to demonstrate more sophisticated logic and reasoning skills to understand complex arguments and context.
Writing and Language Test: Students will answer passage-based questions requiring higher-level writing and logic skills.
2. Math Section: Students will encounter both multiple-choice and grid-in questions, many of which are multi-step problems.
3. Essay Section (optional): Students will be able to choose whether or not to complete the essay, and will now have 50 minutes instead of 25 to read the provided source text carefully and critically analyze the author's argument.
Among other changes, scoring will once again be out of 1600, with the essay section scored out of an additional 800, and students will no longer be penalized for wrong answers — scores will instead be based on right answers.
So what does this mean for schools and parents? The big challenge will be equipping students with a strong academic foundation and familiarity with the new test. This is where LearningExpress can help.
*Posted December 16, 2015 in EBSCO's Insights & Research