SYNC is a literacy program that gives away two complete audiobook downloads –a current Young Adult title paired thematically with a Classic or Required Summer Reading title– each week. In 2014, 26 titles will be given away over 13 weeks starting May 15th through August 20th.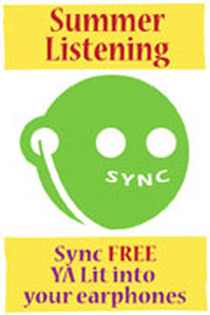 Popular titles* this year include- (click for sound clips)
SYNC is dedicated to introducing the listening experience to the young adult audience and demonstrates that Required Reading can be completed by listening. While focused on Young Adult literature, featured Sync titles can be downloaded and enjoyed by all ages.
Titles are delivered through the Overdrive Media Console, the same program/app used to listen to, and read, many of the titles in the Atlantic County Library System's Overdrive eBook & eAudiobook collection. Go to the SYNC website for more complete information and instructions.
*Rather read the books? Search our catalog and get your copy today.