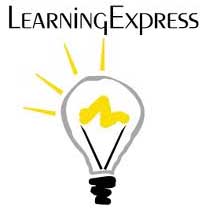 The Learning Express database offers the practice tests, exercises, skill-building courses, and information you need to achieve your educational and career goals.
Accessible from any location via our System's database webpage, Learning Express helps traditional and adult students build their knowledge in math and science as well as help improve reading, writing and speaking skills. This free database, offered to you through the Atlantic County Library System, contains job-related testing resources and tools to help you study for school exams and occupational exams. Many of the resources are also provided for in Spanish and access is just a log in away.
Use Learning Express to prepare for:
High School Equivalency: TASC (standard for New Jersey), GED, HiSET
College Prep: PSAT/MNSQT, SAT, ACT, AP Exam
Graduate School Admissions: GMAT, GRE, LSAT, MAT, MCAT, PCAT
U.S. Citizenship Exam
Military and Officer Exams: ASVAB, CFAT
Occupational Testing: Allied Health, Air Traffic Controller, Civil Service, CDL, Cosmetology, Culinary Arts, EMS, Firefighting, Homeland Security, Law Enforcement, Postal Worker, Nursing, Teaching.
In addition, interactive video tutorials are available for computer and internet basics and provides tutorials on Windows and Mac Operating Systems, Microsoft Office and Adobe software. Then, when you are ready, use the Job & Career Accelerator to prepare for an interview and learn to build resumes and cover letters.
Note: Learning Express has been updated as of June 2014. If you are a returning user, and experiencing problems logging in, you may need to reregister.