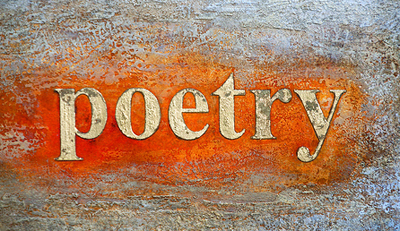 Join us at our Ventnor Branch on Monday, May 5, 2014 for a recitation by "Two Jersey Poets,"  a.k.a. Sherri Dratfield and Michael J. Grabell. The evening will begin at 6:30 PM with these two award-winning authors reading from, and commenting on, their work. Share in the discussion and enjoy refreshments with others from the Atlantic County community.
Writing in traditional and non-metric forms, Sherri Dratfield was nominated for the 2013 Puchcart Prize for her collection of poems The City . Her new collection, Water Vigils includes the poem "Time Pieces Repaired" which won a Margaret Reid Prize for traditional verse.
Michael J. Grabell's first poetry chapbook, Macho Man, won the Finishing Line Press chapbook prize. His poems have appeared in the Best American Poetry anthology, Best New Poets 2009, Southwest Review, Columbia Poetry Review, Alehouse, Rattle, and the Sow's Ear Poetry Review. His poetry has also won a Dorothy Sargent Rosenberg prize and was runner-up in the River Styx International Poetry Contest. Read his poem "Drifting" here.
Registration is requested by calling 609-823-4614.