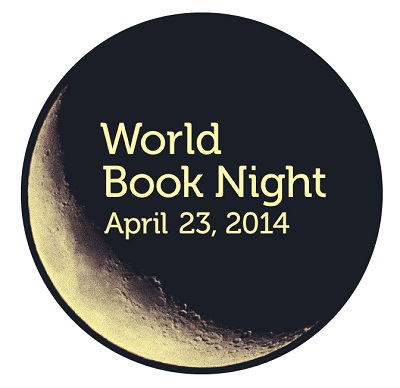 World Book Night is an annual celebration dedicated to spreading the love of reading, person to person. Each year on April 23 –Shakespeare's birthday– volunteer "givers" go out into their communities and give a total of half a million free World Book Night paperbacks to people who don't normally have access to printed books, for reasons of means or geography. Why? To show books are fun-- and they can be life-changing. Reading for pleasure improves literacy, improves employability and social interaction as well as having a positive effect on mental health and happiness.
This year the Brigantine and Galloway Township branches volunteered to be host locations for World Book Night and helped distribute the books to the "givers." 30-35 books were chosen by an independent panel of librarians and booksellers. The authors of the books waive their royalties and the publishers agree to pay the costs of producing the specially-printed World Book Night U.S. editions and the copies are provided for by World Book Night U.S.
In addition, Brigantine will be hosting a "Book Giveaway for Tweens and Teens" for ages 10 to 13. From 3:00 - 7:00 PM, they can toast World Book Night with Swamp Water Punch and Edible Owls while sharing their love of reading with others. Several lucky readers will also get to take home a free book (while supplies last).
Follow the night's events live
on Facebook, Instagram, and Twitter using #WBN2014.