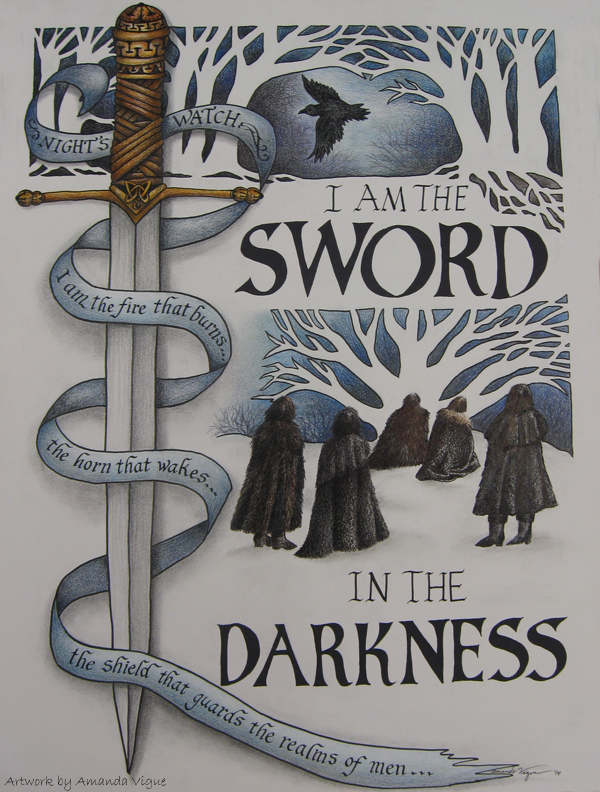 In anticipation of the fourth season of HBO's "Game of Thrones," based on George R.R. Martin's epic fantasy series, A Song of Ice and Fire, the Egg Harbor Township Branch will be hosting one of its most ambitious events ever. Whether you're a fan of the TV show or the book series, join us as we transform the library's meeting room into a great hall of Westeros for "A Night of Ice and Fire" on Thursday, March 13th from 6 to 8pm.
Walls draped with banners of the Great Houses, a giant map of the land, posters depicting your most notoriously loved (and hated) characters, original artwork and music from the TV series help to recreate the vivid world of George R.R. Martin's imagination. Enjoy a sumptuous feast on a King's Landing style long table as you share your fervor and discuss your theories with other devotees. Other activities include having your picture taken on the Iron Throne, venting your anger out on a Joffrey target and creating your own heraldry.
Guests of the event are encouraged to come dressed as a khaleesi, a khal or your favorite character—dressing up is optional but prizes will be awarded for best costumes. The first 20 guests will receive frames for their Coat of Arms and prizes will also be awarded to the winners of a "Game of Thrones" trivia contest in which participants will be divided into Houses and asked to demonstrate their "Ned Stark-ian" loyalty to the series.
If we know anything, by the old gods and the new, we know this is not something you'll want to miss.