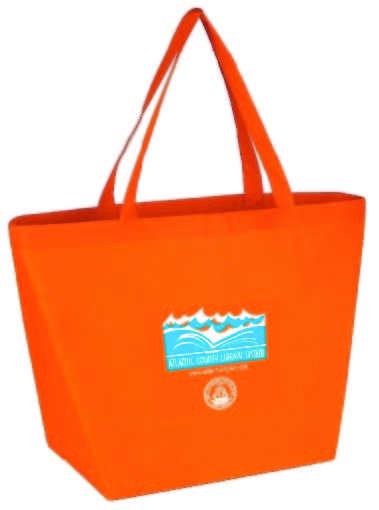 Your donation of $2
gets you this reusable tote
and helps support programming
at the Mays Landing Branch.
Sold by the Atlantic County Library Foundation, any profits from these totes will enable the Foundation to continue funding for programs and projects which benefit the Mays Landing Branch and the Atlantic County library community.
At the Mays Landing Branch, the Foundation sponsors programs for kids, teens and adults ranging from crafts, workshops and seminars to yoga and zumba. Also because of this backing, "Book Page," a very popular monthly book review magazine is available free to Atlantic County Library System patrons at the circulation desk.
Available only at the Mays Landing Branch circulation desk.
Please help keep the support coming and "go green!"