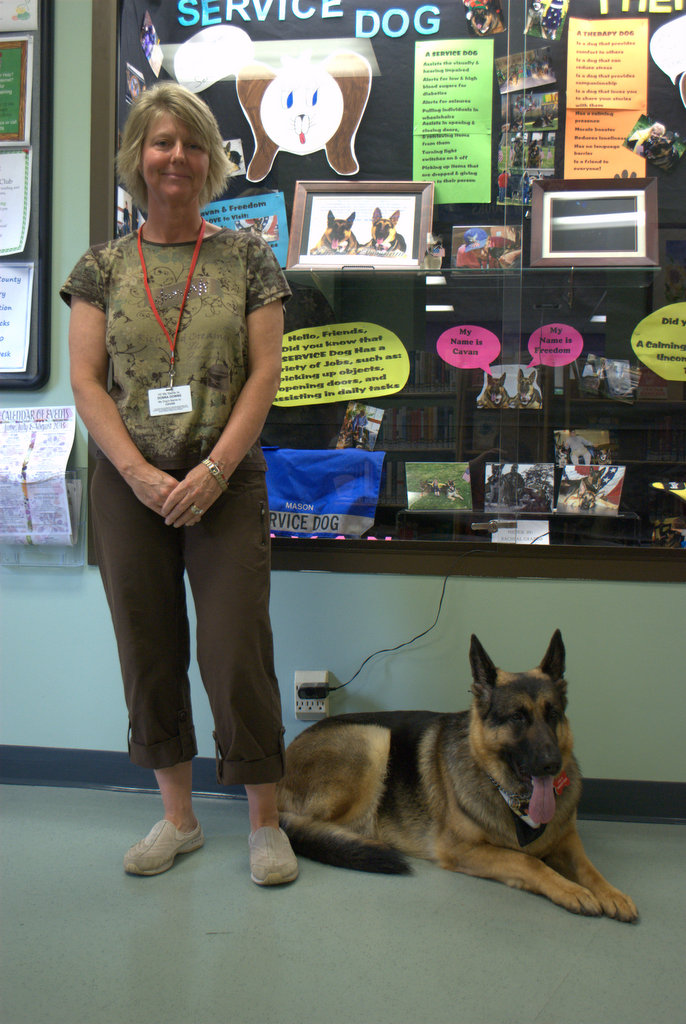 Atlantic County Library System/Mays Landing is going to the dogs! For the month of July there is a comprehensive display explaining the services and therapy that well trained dogs can supply. Freedom and Cavan are two service/therapy dogs featured at the library in Mays Landing during the month of July. Freedom is a proud member of Rolling Thunder Chapter 4 – New Jersey, a veteran's advocacy group. Freedom also makes regular visits to the Veteran's Home in Vineland.
Therapy dogs provide companionship, reduce stress and loneliness and love for you to share stories. Service dogs visit hospitals and veteran's organizations; they assist the hearing and visually impaired; and they provide alerts for high/low blood sugar for diabetics as well as alerts for seizures.
Cavan and Freedom are making personal appearances at the library in Mays Landing from 12:00 - 1:00 p.m. on Tuesdays, July 16 and 30 and on Thursday, July 25. Please come and meet them and see how calming and helpful these beautiful animals can be.
Check the Mays Landing Events Calendar.