OneClickdigital is now RBdigital and shares an app with our RBDigital eMagazine Collection. Enjoy both downloadable magazines and classic eBooks on the new RBdigital app. If you already have a login and password for Zinio for libraries or OneClickdigital, it will remain the same for this platform.
---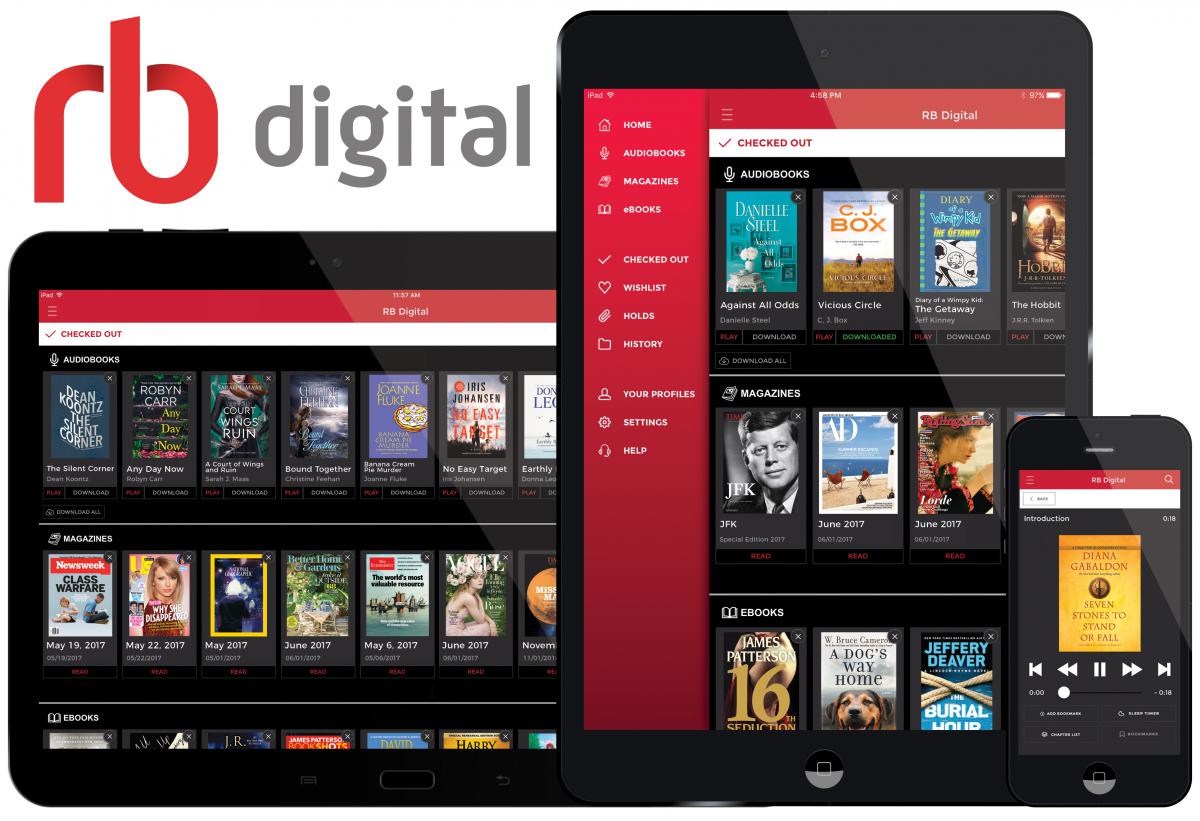 The  RBdigital eCollection offers 200 eAudiobook and 100 eBook classic titles for download or streaming on PCs, eReaders and mobile devices. The RBdigital app also gives you access to  RBdigtal eMagzines.
---
For a mobile friendly experience, use the RBdigital app1 to download  classic eAudio and eBooks as well as access to RBdigital eMagazines  on your mobile devices and tablets.
1 Apple devices require iOS 5.0 or later. Android devices require OS 2.2 Froyo or later.