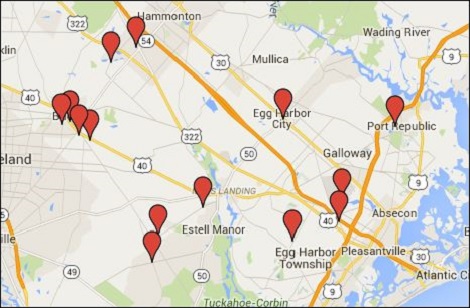 Our current bookmobile is the latest in a long history of bookmobile service to the residents of Atlantic County. The space, skylights, air conditioning and separate enter and exit doors create a comfortable atmosphere. It's an invaluable service for those who are without transportation or access to a library branch.
The bookmobile maintains a collection of more than 2,800 items, including books, magazines, audiobooks (CD and tape), DVDs, CDs, and videos.
---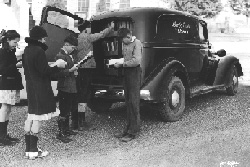 History of the Bookmobile
Our first bookmobile appeared in the 1920s!
In its beginnings, the library operated strictly as a bookmobile. The book truck often became stuck in the gravel filled or muddy roads of Atlantic County, and sometimes had to be pulled out by Franklin Roosevelt's Work Progress Administration (WPA) road workers.
By 1939, over 70 area schools were served by the Atlantic County Library bookmobile. At that time, the library's annual circulation of books was 32,000. Nearly every town maintained a collection as well, although often only a bookcase in a private home.
---