40 Farragut Ave., Mays Landing, NJ 08330
609-625-2776, ext. 6338
The Outreach Services section brings library services out into the community.
Bookmobile | Books By Mail | Book Club in a Bag
Buena Community Reading Center | eNewsletter |  Special Collections
---
Bookmobile
The Bookmobile is our library system's "Branch on Wheels." 
Visit the Bookmobile page for our current schedule.
---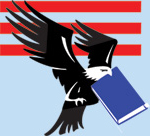 Books By Mail
With the Books-By-Mail service,
you have a FREE lending library
right in your mailbox!
Once we receive your request, we'll mail the books directly to your home, complete with all you need to send them back to us.
Visit the Books By Mail page
---
Book Club in a Bag

The Book Club in a Bag service provides area book clubs with over 25 thought-provoking titles that are sure to create an engaging book club discussion. Each bag contains 10 copies of a book and tools to promote discussion (questions, author biographies etc.). Call (609) 625-2776, x6333, to reserve a title for your club.
Book Club in a Bag Titles

---

---

Special Collections

Story Time Theme: you are encouraged to borrow books for story hours on various subjects

Coping for Children: a collection of books that are issue related

Children's bilingual books: in Spanish and English

Backpack book kits: include books and physical items such as stuffed animals, musical instruments, and videos

Professional books: on libraries and librarianship

Pop-Up, Lift the Flap, Board and Wordless Books: for infants and toddlers

Cinderella: stories from around the world

Children's books: come with tapes and CD's

Poetry for Young People: the series