Welcome to the Atlantic County Library System. The library system is the information center in Atlantic County. The mission of the Atlantic County Library System is to offer informational and recreational materials which will educate, enlighten, and enrich the lives of area residents.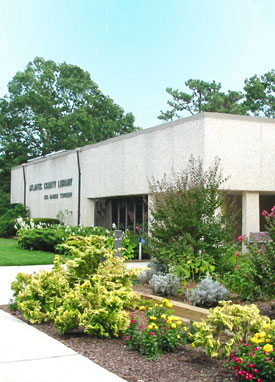 Branch Information
The library system includes ten branch libraries located throughout Atlantic County. In addition, the library offers a books-by-mail program and a bookmobile.
Atlantic County Library Foundation
The Atlantic County Library Foundation (ACLF) was established by people who feel that libraries represent an essential service in our community.